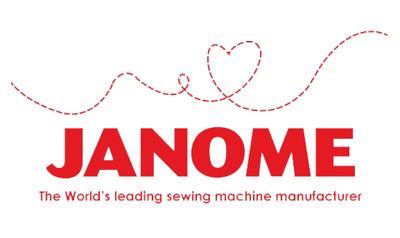 We are an authorized dealer of Janome brand sewing machines, the world's largest producer of practical home sewing machines. Originally called New Home in the United States, Janome has been manufacturing sewing machines since 1860, and Janome America celebrated its 150th anniversary in 2010.
Janome is known across the industry for high-quality and innovative products. In fact, the company established the first-ever research center for sewing machines! They were the first to develop a computerized machine for home use (the Memory 7, in 1979), and the first to offer professional style embroidery to the home market (the Memory Craft 8000, in 1990). Their mission is to constantly find ways to improve the performance and reliability of Janome sewing machines.
From the top-of-the-line flagship machines to the everyday value models, you can rely on Janome's enduring commitment to innovative design, unparalleled reliability and consistent quality. We stand behind every one of our Janome products.
Below is a sampling of our current in-house line of machines. Click on an image for a full description of the machine. And, being an authorized dealer, if there is another model that you are interested in, we can have it here for you in a matter of days.
Price shopping? We'll match the best advertised price that you find on a new model. Simply show us the ad and we'll match it! To see the full line of Janome sewing machines, sergers and accessories, please visit www.janome.com.
The machines below are available at our store in Vernon, NJ. Most models are also available in our webstore, so if you enjoy the convenience of shopping online, click HERE!